Welcome to another edition of lazy Sunday prom dress browsing! Once the holidays are over, our store will be jammed with young ladies looking for their prom dresses. So why not browse early and have a good idea of what you want?
Jan's Boutique
has over 5,000 dresses and gowns to choose from. See why girls drive six hours to get to our store. Don't be surprised to see license plates from NY, MA, CT, DE, VA , MD and NJ. You can browse more dresses online at
www.jansprom.com
. But now lets take a look at two of our favorites!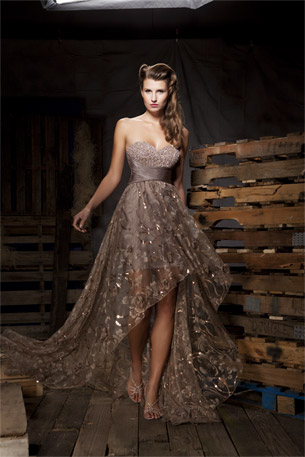 MacDuggal 5526D
: The beaded strapless bodice and asymmetrical see through skirt makes this mocha colored gown extra special!
Aidan Mattox 426890
: This stunning dress comes in aqua, neptune and passion. So beautiful!